As a JWU alum, I know firsthand how overwhelming the transition to college life can be, and the stress that comes with preparing for life after graduation — it comes up faster than you expect! At JWU, I strived to be as active and engaged on campus as my schedule would allow. I focused on how to make new friends, network with professors and staff, as well as look for opportunities that would prepare me for life after graduation.
Looking back at my time in college, it amazes me how fast my time at JWU went by. I remember my first week on-campus, getting acclimated to living on my own for the first time in a new city and state. Even now, I appreciate that JWU offers a wide array of opportunities to engage, on and off campus. Here's my story:
Starting my JWU Journey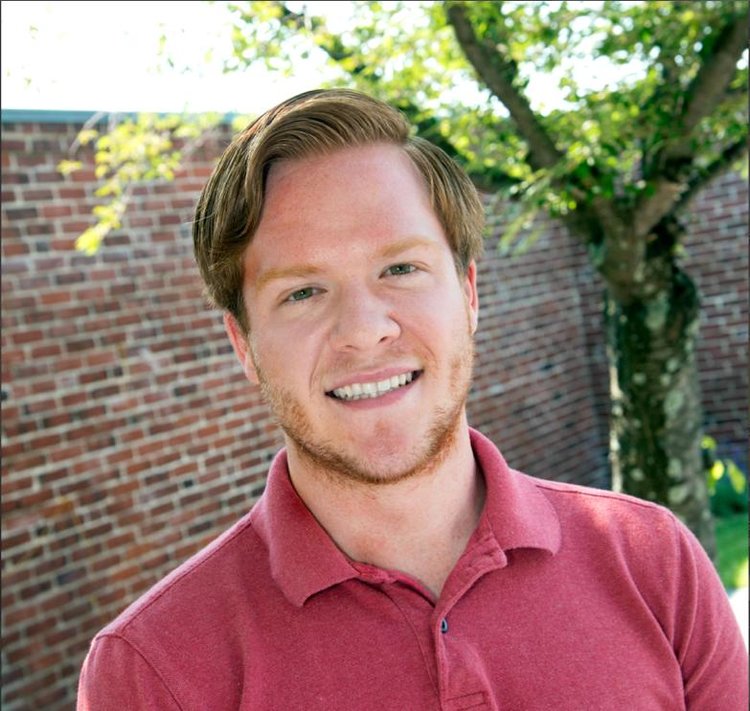 As an incoming Freshman, I received a scholarship that invited me to be a part of a leadership group — originally known as the President's Leadership Council (PLC). I found this group to be a great introduction to my peers, and also to upperclassmen with insight about the keys to college life. PLC provided me with a professional outlet to grow my skills around leading a group, public speaking, community action and so much more.
With the support of my college community, I applied and accepted a position on the Orientation Team. This leadership role allowed me to mentor incoming freshman about what to expect with their transition to college life and to understand how JWU supports them throughout their journey. I, myself, was still on this journey but was empowered to help others because of the support I received my first year at JWU. Being a part of the O-Team felt like having a family. To this day, I've remained close friends with many of my fellow O-Team leaders because of our bond and an experience I'll never forget!
As I looked to the next phase of my college journey, I knew I needed a job to prepare for graduation. I learned that having a job on-campus would provide an ideal school/work/life balance. I landed an opportunity as a Graphic Design Student Assistant with Experiential Education & Career Services (EE&CS). The staff were understanding about working around my class schedule, which alleviated the stress of needing to coordinate traveling off-campus to a part-time job. My student position with EE&CS opened the door to opportunities that I had not seen before! I was fortunate to work with staff who seek to help students gain career skills from how to write a great resume & cover letter, to applying for internships & jobs, to interviewing best practices not to mention the graphic design portfolio I was able to build while working on EE&CS branding and marketing!
"My student position with EE&CS opened the door to opportunities that I hadn't seen before. I even worked on EE&CS marketing materials — building my portfolio!"
From Internship to Hire
The stress of applying for an internship was overwhelming and a daunting task I didn't want to deal with -- but knew I had to. The support of the EE&CS staff made the process seamless from helping me with how to frame my experience to date to preparing for internship positions I had applied for. After applying for several internships with no luck, I saw a posting through JWU for an internship at Hasbro. They needed a graphic design production assistant, and based upon the description, I thought it would be a perfect fit. I brought the listing to my boss at EE&CS and asked for help. I knew it was going to take a lot of work to get a foot in the door at Hasbro, but I was ready for the challenge. After some countless hours of applying and preparing for the internship at Hasbro, I got a call back! I went through a few rounds of interviews and at the end, was offered the internship.
I couldn't wait to start at Hasbro, but still had to manage my workload of classes and an on-campus job. My senior year of college went by so fast, that before I knew it graduation was around the corner. Panic set in as I realized my internship was ending and I needed to find a job to pay my rent, loans and to live.
Working with the EE&CS staff, I pulled together a proposal for Hasbro — a way to showcase my internship work and dedication to the company. I'd be lying if I said I wasn't a bit apprehensive that they would smile at my proposal and turn down my request to be brought on full-time post-graduation. Fortunately, they appreciated my work as an intern and took a chance to hire me full-time!
I worked my way up at Hasbro, advancing from intern to producer to associate manager. It took years of dedication, hard work and long hours - but it paid off. JWU taught and prepared me for how to be a leader, dedicate myself to my work, and most importantly how to advocate for myself.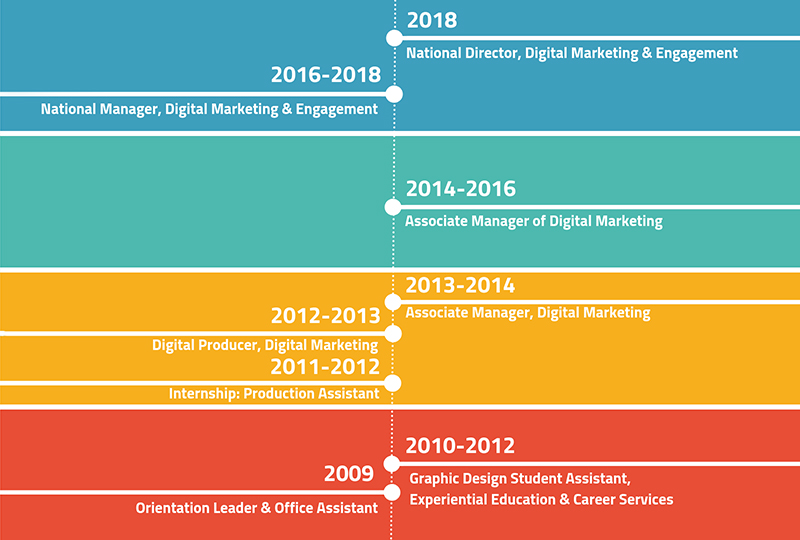 Moving On From My First Career Position
The next step in my career came with a difficult decision: leaving Hasbro. I spent several years working to prove myself and grow my professional skill sets, but I wanted something more. I had a hunger for advancing with responsibilities. I learned a lot from Hasbro and was conflicted by the idea of leaving — not knowing anything else, it scared me. I knew this was a new challenge to be faced, but I needed to make sure it was the right move before making the leap.
I had stayed in touch with a former boss of mine from Hasbro, who advocated many times for my advancements. We stayed in touch and one day she reached out with an opportunity to join her new team at Collette, a guided travel organization, where she was working to grow her team and needed someone to help her execute her vision. This seemed like the perfect opportunity to apply my skills in a role of influence. After a few rounds of negotiations (thanks EE&CS for teaching me these skills!) I gladly accepted the position and said goodbye to Mr. Potato Head.
During my journey at Collette, I continued to grow and refine my professional skills. Learning more about creative business problem solving and how to execute successful campaigns. New learning opportunities opened up as I opened up to receive them. I learned along the way that being open to new perspectives is a great way to continue to grow, professionally and personally. Asking co-workers by asking how and why they do their jobs opens up doors to a wealth of knowledge that you can't necessarily learn in school. JWU prepared me with a solid foundation, and I thought once I was out of college I was done 'learning', but realized that the learning never ends.
I spent a couple of years at Collette, continuing to grow and learn from fellow colleagues, and learning more about myself. As a kid, I heard many times "what do you want to be when you grow up?" I struggled to answer this question but as time went on, I learned that I wanted to be the best me I could possibly be. Giving back to others is a core part of my nature and I realized that the only way I'd be happy in a job was if I could give back. I began to participate in volunteer trips from team building to helping a third world country in need. Each and every time it gave me an energy rush unlike I had known before. Traveling had been an aspiration but was a financial challenge. Collette opened the door for me to travel and see the world -- and gave me an opportunity to do more for those in need.
Chi-Town & The American Lung Association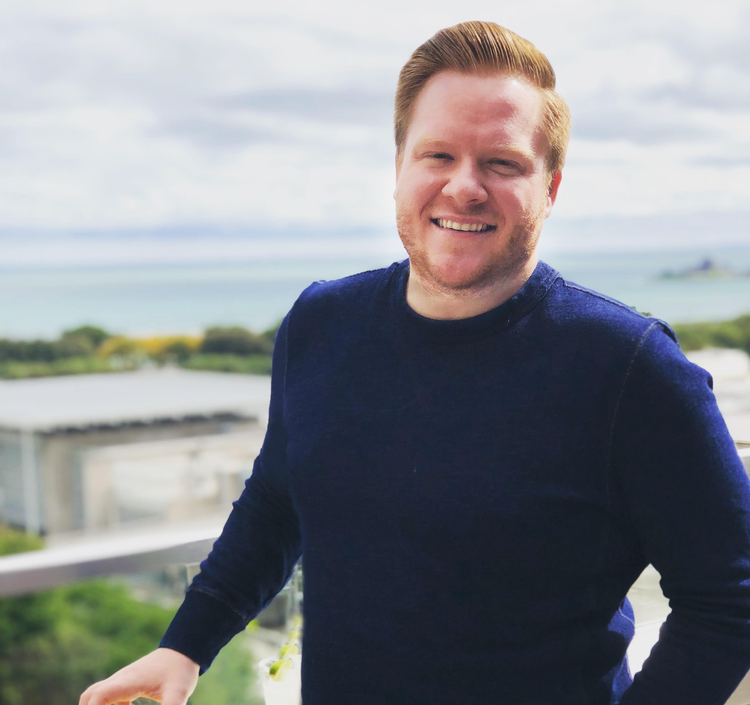 Jumping out of my comfort zone again, this time I picked up the last seven years of my life in Rhode Island and moved to Chicago, a city I had only visited once. Overwhelmed with emotions ranging from fear of a new city to the excitement of the opportunities that lay ahead.
After a transition period, I learned of a job posting at the American Lung Association — an organization I had fundraised for in the past and enjoyed immensely. The role sought a 'jack of all trades' with a go-getter attitude and passion for giving back. Another perfect fit! I took a chance and applied for the role, of course after spending countless hours preparing my resume (which honestly was out of date) and brushing up on my interview skills. I reached out to a few folks at EE&CS for help — after all, the staff had been a major support system for me over the years. They helped me navigate challenging questions like, "Are they going to consider me?" and "How do I highlight my experience and apply it to the nonprofit world?"
Spoiler alert: I got the job! I've been with the American Lung Association now for over 2.5 years and have to admit that starting a new job has a steep learning curve. However, the learning curve provides an opportunity for growth. Challenging you in ways that you might not have seen or known, but helping to grow you in beneficial ways.
Lessons Learned
Since I graduate a little over six years ago, I've learned a few key lessons:
Be open and honest with yourself. Every conversation and experience is an opportunity for growth — professionally and personally.
Get involved. From college to life afterwards — getting and staying involved is a great way to network and grow.
Highlight your skills and identify your opportunities. Know what your strengths and weaknesses are and continue to work on them — it doesn't stop when you graduate.
Stay connected. You meet people throughout your life and I've learned that staying connected with those who help you and who you help along the way are the most meaningful relationships.
Explore. From traveling the world (or your neighborhood) to experiencing various positions within your industry. Exploring helps you growth professionally and personally.
Want more? Visit Experiential Education & Career Services to prepare for the most competitive opportunities available through on-campus recruitment.
Are you an alum? Share your story with us by contacting pvd.careerservices@jwu.edu. Follow us @jwuprovcareers.