Johnson & Wales University Appoints Next Provost Kyle J. McInnis Sc.D., FACSM
---
Story by JWU Media Relations , on Jul 20, 2020 10:08 AM
PRESS RELEASE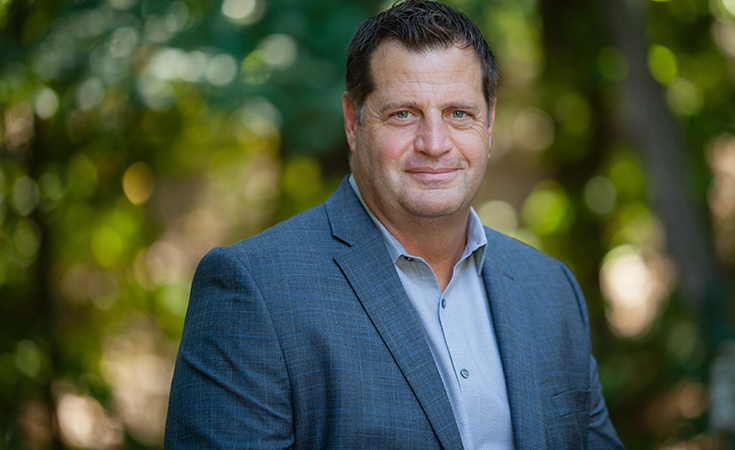 PROVIDENCE, R.I. — July 20, 2020 – Johnson & Wales University (JWU) today announced the appointment of Kyle J. McInnis Sc.D., FACSM, as the next provost of Johnson & Wales University. McInnis begins his service to the university today.

"The university launched a national search that garnered strong interest from many qualified candidates, and after a through interview process, Kyle was the top choice of all," said Chancellor Mim Runey, LP.D. "He is a nationally recognized scholar in the area of health sciences and has an extensive background in fundraising and corporate engagement. We are pleased he is joining Johnson & Wales."

McInnis previously served as vice president for graduate, research, and learning innovations at Merrimack College and has been a faculty member there since 2011; he also taught at UMass-Boston from 1991 to 2011. His career includes appointments as an adjunct research scientist at world-renowned institutions such as the Massachusetts General Hospital, Dana Farber Cancer Institute/Harvard Cancer Center, Boston University Medical Center, and Children's Hospital Boston where his interdisciplinary work focused on reducing health inequities in underserved communities.

"I believe JWU's eagerness for the expansion of creative academic programs and building faculty scholarship is a perfect fit," said McInnis. "Because JWU is a recognized leader in experiential-based, real-world education, we will be ideally positioned to offer students a strong competitive advantage in the rapidly evolving job market across diverse disciplines."

He earned a Sc.D. (doctor of science) degree in Applied Anatomy and Physiology at Boston University's Sargent College of Allied Health Professions, a Master of Science degree in Exercise Science from Springfield College, and a Bachelor of Science degree in Biological Sciences from the UMass-Lowell. He also completed the Aresty Institute Leadership Program offered at The Wharton School at the University of Pennsylvania.

McInnis will hold the title of Incoming Provost until Billye Auclair, Ph.D., concludes her service to the university as provost in December. 
About JWU
Founded in 1914, Johnson & Wales University is a private, nonprofit, accredited institution with more than 8,000 graduate, undergraduate and online students at its campuses in Providence, Rhode Island and Charlotte, North Carolina. An innovative educational leader, the university offers degree programs in arts and sciences, business, culinary arts, design and engineering, education, health and wellness, hospitality, nutrition and physician assistant studies. Its unique model integrates arts and sciences and industry-focused education with work experience and leadership opportunities, inspiring students to achieve professional success and lifelong personal and intellectual growth. The university's impact is global, with alumni from 125 countries pursuing careers worldwide. For more information, visit jwu.edu.
MEDIA CONTACT Ryan Crowley, communication & media relations specialist, 401-598-2752. Follow @JWUnews