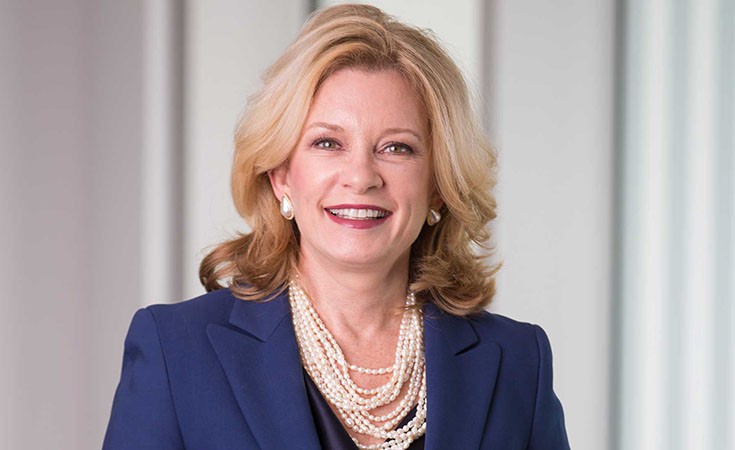 This summer, Johnson & Wales University was temporarily removed from the U.S. News & World Report's college rankings. It was the best thing to happen to the university.
Before I get into the reasons why, first let me briefly explain what occurred. Johnson & Wales is a multi-campus university with locations in Providence, R.I.; North Miami, Fla.; Denver, Colo.; and Charlotte, N.C. For one of the rankings' subcategories, the university submitted data for the entire university instead of just for our flagship Providence Campus. Once we discovered our error, we immediately informed U.S. News. The punishment: Johnson & Wales was dropped, immediately, from the 2019 rankings. Six weeks later, the U.S. News rankings for 2020 were published and Johnson & Wales was included, ranking better than most in the Regional Universities North category and scoring well for Best Undergraduate Teaching, Best Colleges for Veterans, Best Value Schools, and for social mobility, a new metric that indicates how effectively an institution is serving its low-income students.
So why was being temporarily dropped the best thing to happen to us? For starters, it gave us the opportunity to step back and re-evaluate our decision to participate in this national ranking operation. Each year, the "news" of the U.S. News' rankings is who receives the number one slot – Harvard, Princeton or Yale. Although Johnson & Wales is ranked in a different category, every college listed in any of the U.S. News categories has, or should have, one major goal in common: to educate and prepare students to become the next generation of leaders in their chosen field.
For those parents who only want "the best" for their children regardless of whether the school is the right or best fit for them, the numerical ranking weighs very heavily in their application submissions and final decision. Every year, as seniors in high school participate in the admissions cycle, too many good schools are overlooked purely based on where they are in the rankings.
The parental perspective of these rankings does not go unnoticed. As a result, schools spend a significant amount of their budget to brand and market their institution not just to gain the attention of prospective students and guidance counselors, but also to influence the peer assessment survey that U.S. News obtains from university presidents, provosts and deans of admissions for their rating of an institution's academic quality. This "Expert Opinion" category is one of the six major factors that determine a school's Best Colleges rankings. Many institutions use these factors to guide their investments in human, financial and physical resources, as well as their decisions regarding admissions and academic policies. 
Long ago, Johnson & Wales made the decision not to require standardized admission test scores as part of an application. In fact, in Johnson & Wales' 105-year history, the university has never required SATs for admission, instead looking at a number of factors to predict a student's success at our institution. Recently, more and more colleges and universities have been adopting an optional submission of SAT scores for this reason, even though as education writer Paul Tough noted in a September 10, 2019 New York Times article, the U.S. News America's Best Colleges list "rewards colleges for admitting students with high SAT scores; the more high-scoring students you admit, the better U.S. News likes you."
As we re-evaluated our participation in the rankings, we pondered whether we should change our long-held admissions policy to now require SATs as a means to improve our standings. We knew a major change like this would definitely impact both our student composition and, ultimately, our budget.
Like most private colleges, we are a tuition-dependent university with a budget that is significantly based on the revenue we receive from our enrollment. For many schools in the nation, especially in the Northeast, the declining high school population has made recruitment efforts more challenging. As Tough stated in his New York Times article, "If you rise even one place on the U.S. News list, you will receive more and better applications from next year's crop of high seniors. And if you fall even one place on the list….well, God help you." Let's continue this thought: And if you are not on the rankings list, then what?
We determined that for us, being ranked would be in our best interest - changing our admissions policy regarding the SATs would not. We submitted our data for consideration to be included in the 2020 rankings. And we are glad we did.
There are more than 4,000 degree granting academic institutions in the country. Choosing which college or university to attend is an enormous and for most, life-changing, decision. Studying and reviewing rankings lists such as U.S. News, Wall Street Journal/Times Higher Education, and Money magazine help families sort through the clutter and determine which areas are most important to them, such as support for first generation college students, graduation rates, or an engaged faculty.
Johnson & Wales University has long believed in, and seen the results of, the transformative power of higher education, especially for students who are the first in their family to earn a college degree. About 29% of our students are first generation; for the first time, the 2020 U.S. News' rankings took into account the impact on graduation rates for the portion of the student body who are the first in their immediate family to attend college. U.S. News predicted that our graduation rate would be 55% for the past two years; instead, JWU's actual graduation rate was 60% for the 2019 rankings and 63% for the 2020 rankings.
This year, our faculty ranked 21 out of 114 schools in the Best Undergraduate Teaching for Regional Universities North category. This ranking, based on votes by our peer institutions, focuses on schools where faculty and administrators are committed to teaching undergraduate students in a high-quality manner.
Johnson & Wales University will always aspire to be number one in every academic category, but in the end, we have determined that it is better to be ranked than not.
Read this commentary as it appeared in Inside Higher Ed.