Join a Legacy of Culinary Excellence
Program Overview
Do you aspire to turn your associate degree into an entrepreneurial venture in the expanding food and beverage industries? Then JWU is the place for you. More than 1/3 of alumni have participated in the startup of 1 or more businesses.
JWU Charlotte's bachelor of science program in Food & Beverage Entrepreneurship combines courses in entrepreneurship with traditional business classes to provide you with the skills and knowledge to open your own venture, join an emerging food- or beverage-related venture, or work as a corporate entrepreneur in a variety of food- or beverage-related industries. Experiential opportunities both in and out of the classroom provide you with the practical skills to identify opportunities and solve the kinds of problems that you'd face in launching a business.
Program Highlights
Work with expert faculty, as well as business and community leaders, to connect to the resources that will help support making your business ideas a reality.
Upon completion of the program, graduates are expected to:
Evaluate human, financial and other resources in the entrepreneurial ecosystem that support or inhibit new ventures.
Communicate effectively to diverse audiences, regarding different purposes and situations, through a variety of professional methods.
Apply ethical principles in response to common entrepreneurial decisions and challenges.
Develop a business plan for an innovative product or service in a food or beverage-related market.
Analyze the sources of funding available for food and beverage-related ventures and use decision support tools to determine effective structures for early-stage investments.
Individual states may require specific licensing or professional certification in addition to earning a degree in order to practice in the field. For more information, visit the Licensure & Professional Certification Disclosures page of the catalog.
---
Choose Your Track: Culinary or Baking & Pastry Foundation
Your first year will be defined by core baking & pastry or culinary courses that make up a common foundation.
Baking & Pastry Arts: These 18 credits include courses in essential techniques, plating design, cake production, artisanal bread, chocolate/confections, and more.
Culinary Arts: These 18 credits include courses in culinary skills and techniques, leadership in the kitchen, and other essential skills.
Toggle

Baking & Pastry Arts Foundation
BPA1701: Foundations of Baking and Pastry
BPA1710: Principles of Cake Production and Design
BPA1720: Plated Desserts
BPA1730: Artisan Bread & Viennoiserie I
BPA1740: Artisan Bread & Viennoiserie II
BPA1750: Chocolate, Confections & Mignardise
Toggle

Culinary Arts Foundation
CUL1100: Introduction to Culinary Skills and Techniques
CUL1210: Breakfast & Lunch Cafe
CUL1320: Elements of a la Minute Cooking
CUL1410: Contemporary Cooking & Leadership Functions
CUL2510: Contemporary Restaurant Operations and Management
CUL2810: Global à la Carte
Sample Courses
Pitching & Planning New Ventures
Food and Beverage Cost Control
Food Service Financial Systems
Principles of Cake Production and Design 
Plated Desserts 

Entrepreneurship

Seminar
In addition to classes, free elective credit can be applied to a number of options such as Directed Experiential Education (DEE), internship, minor or study abroad. You are encouraged to contact an advisor before scheduling free elective credits.
Explore the full JWU Catalog course listing:
---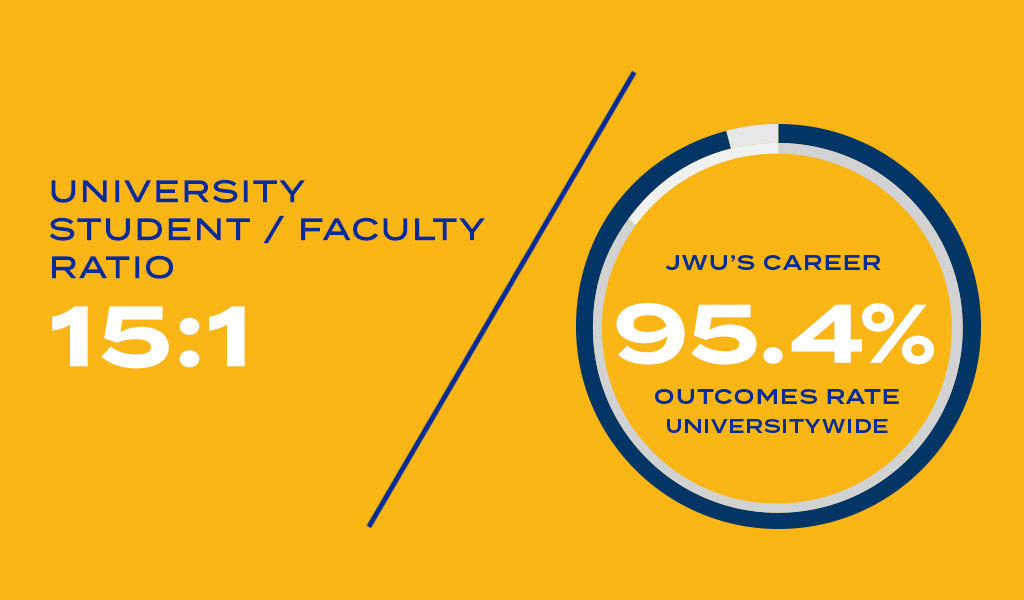 For an explanation of the career outcomes rate and other information, visit JWU Student Consumer Information.
---
JWU Charlotte Hospitality Ranked Top in the World
Johnson & Wales has built an undeniable reputation in hospitality excellence over the years.
In fact, CEOWorld Magazine recognized JWU Charlotte's College of Hospitality Management as the #4 "Best Hospitality and Hotel Management School in the World" in 2022. Read more about JWU's ranking.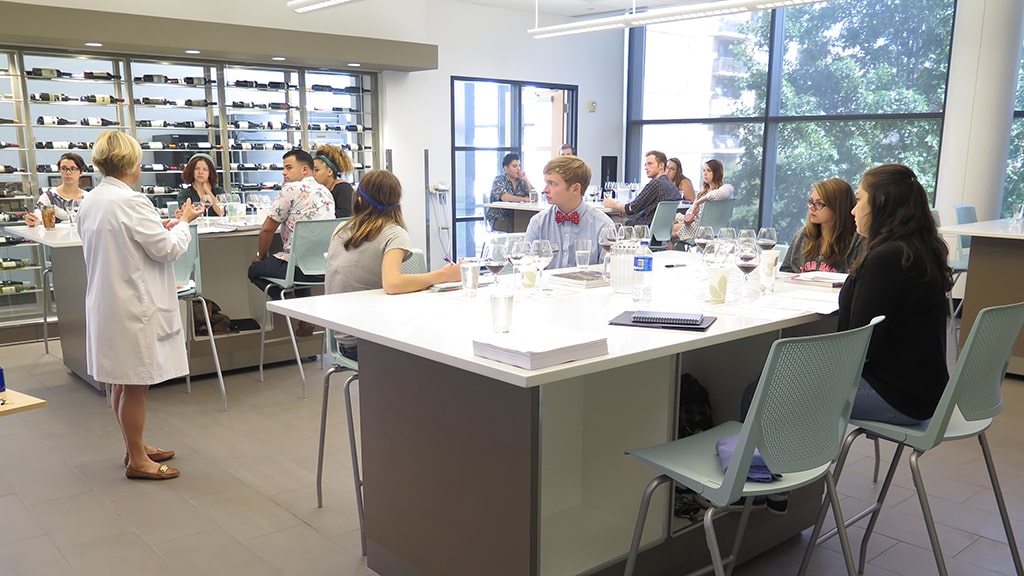 ---