December 2022 Update:
Starting with the Fall 2023 semester, Food & Beverage Industry Management, Hotel & Resort Management, and Tourism & Hospitality Management will be restructured into a single bachelor of science degree in Hospitality Management. The consolidated program will offer the option for specializations in Food & Beverage Management or Hotel & Resort Management (Providence and Charlotte), as well as Sustainable Tourism (Providence only). Learn more: Hospitality Management
Program Overview
Think about a brand that makes your favorite food. Your favorite drink. Your favorite restaurant. What is it that keeps you coming back? If you have a vision for what makes these experiences great, bring your passion to JWU. Through our Food & Beverage Industry Management program, you'll gain the skills needed for a successful management career in the expansive food and beverage industry.
Plus, you'll have the chance to complete one of three specializations:
CULINARY: Plan, execute and evaluate profitable food and beverage operations.
BEVERAGE: Describe and evaluate a wide variety of beverages and their characteristics.
GUEST RELATIONS: Define and apply excellent customer service concepts and techniques.
In JWU's renowned program, you'll learn to manage a talented group of people — and all of the moving parts that make an establishment (including some of the world's best restaurants, company test kitchens and private clubs) run smoothly. You'll get to see all the magic happen before anyone else — and have a part in creating it.
Why Choose JWU Charlotte for Food & Beverage Management
JWU Charlotte's program is designed to meet the needs of the vibrant hospitality industry. Many alumni currently serve in leading management roles like executive chef, food and beverage director, clubhouse manager and sommelier.
Each year, our students also have opportunities to work at premier sporting events, including the Masters Golf Tournament, President's Cup and Wells Fargo Championship, among others.
Here are just a sampling of the hospitality companies that JWU Charlotte has partnered with for career enhancement and networking opportunities for our students:
Marriott International
Compass Group
Walt Disney World Company
Hilton Worldwide
ARAMARK
Sodexo
Kiawah Island Resort
David Burke Hospitality Management
Program Technical Standards
Admissions is contingent upon you meeting the technical standards for this program. To learn more, visit the JWU Catalog's technical standards page.
Individual states may require specific licensing or professional certification in addition to earning a degree in order to practice in the field. For more information, visit the Licensure & Professional Certification Disclosures page of the catalog.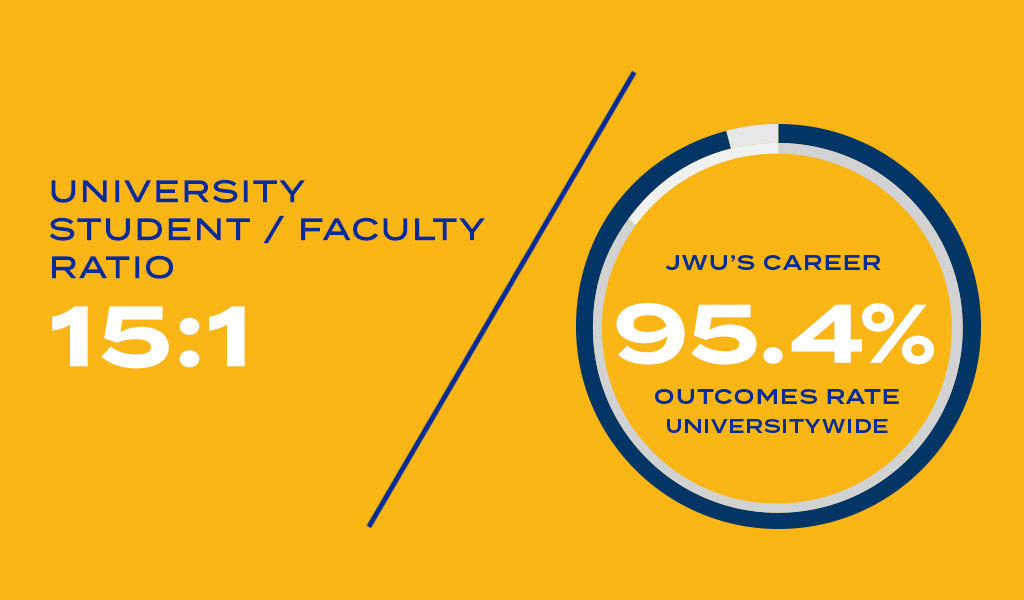 "My experience at JWU gave me many valuable skills, including time management, conflict resolution, and effective communication. These multi-level transferable skills have made me excel in my career, both in past and current positions. JWU taught me to believe in myself — and to never stop learning."

KELLY WALTERS '15, Food & Beverage Director, Cedarwood Country Club (NC)
Career Possibilities
Some professions may require additional study, background checks, certifications, licenses, exams and/or experience as required qualifications for employment. Students are responsible for verifying that they can meet the employment requirements of potential employers.
Beverage Manager

Catering/Event Operations
Food & Beverage Director

Food Service Manager
Corporation Food and Beverage Operator

Hospitality Manager
---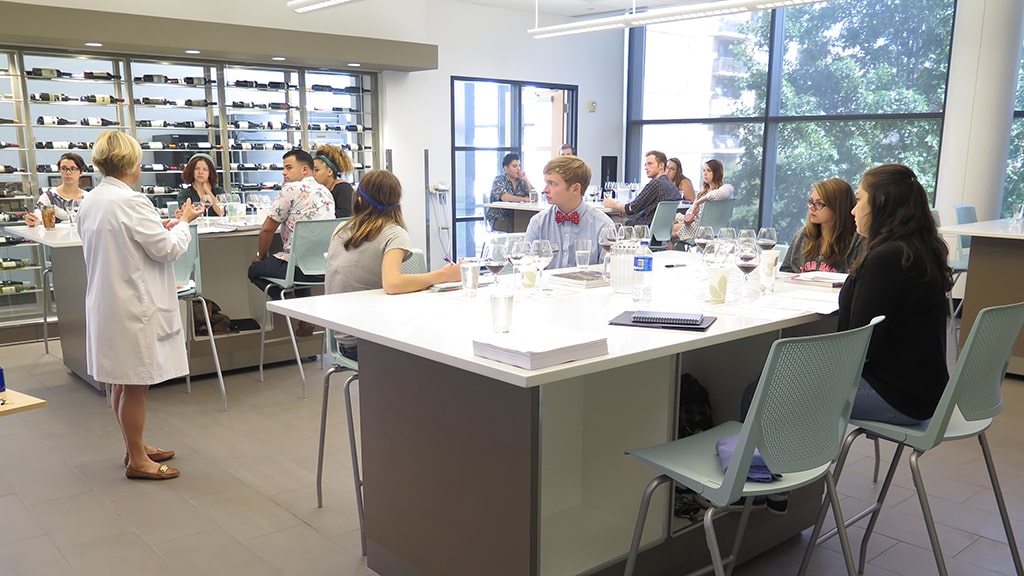 JWU Charlotte Hospitality Ranked Top in the World
JWU has a reputation as one of the best career-focused universities. Most recently, JWU Charlotte's College of Hospitality Management has been ranked #4 for Best Hospitality & Hotel Management Schools in the World by CEOWORLD Magazine.
Charlotte Hospitality Management Department Chair Sunil Atreya, CHE, explains that hospitality management starts with how you view the world: "Being hospitable is an empathetic mindset that involves having a set of traits, skills and aptitudes to make another person feel truly welcomed and valued. Hospitality management is a career field in which the focus is on addressing the intangible experiences of the customer alongside the tangible elements."