National Student Organizations
Your NSO Membership Could Build Your Future
NSO Membership Has Its Privileges
By joining JWU NSO, you'll meet people with similar interests while strengthening your personal and professional goals. You will gain career knowledge, put your proficiency to the test, improve your leadership skills, build your network, become involved in community service, and even run for local, state or national office.
Here's what JWU NSO members experience:
• Attend seminars focusing on new job categories and growth trends.
• Compete against students from all over the U.S. and beyond.
• Participate in leadership conferences and seminars.
• Organize and execute special events and professional development workshops.
• Exchange ideas and connect with students and professionals from across the country.
• Meet with local business leaders and organizations to gain an understanding of community service.
Apply for scholarships ranging up to full tuition!
If you were a member of any of these organizations in high school, you could be eligible for a JWU National Student Organizations (NSO) Scholarship:

• Business Professionals of America (BPA)
• DECA
• Family, Career and Community Leaders of America (FCCLA)
• Future Business Leaders of America (FBLA)
• HOSA ­— Future Health Professionals
• Junior Achievement (JA)
• National FFA
• SkillsUSA
• Technology Student Association (TSA)
All you need to do is indicate your membership on your JWU application and you'll be automatically considered for our NSO scholarships.

JWU NSO BY THE NUMBERS
95% of JWU NSO students have received a scholarship for their high school involvement
JWU awarded 985 NSO scholarships totaling more than $10.3 MILLION over 4 years
19% of all JWU students remain active in their high school organizations at JWU.
JWU has been recognized by DECA's National Advisory Board for more than 40 years of student organization involvement and support.
Taking on the DECA ENGAGE Conference
Media & Communications Studies major Makena Warfield '24 joined JWU's DECA chapter in 2022. "Being a part of this organization has allowed me to expand my résumé in ways that I didn't think were possible. I've been able to enrich my career knowledge, enhance my leadership skills, and even travel with the team to conferences."
She recently attended the annual DECA ENGAGE Conference in Kansas City, Missouri, where DECA members took part in career building and networking, gaining valuable advice from employers who offered their time to help in the competition boot camp. Read her DECA story.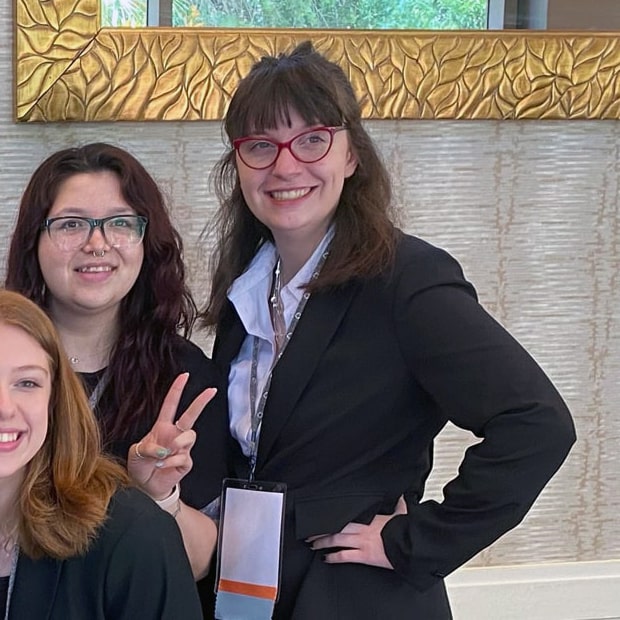 Super-Charged Leadership Opportunities
Garett Koch '23, a double major in Accounting and Finance, credits his NSO involvement with helping him branch out and become involved while in high school. "FBLA chapters around the country were holding March of Dimes fundraisers. Our chapter ran the largest one in the nation — we raised $21,000 in one night! It was amazing, and it made me realize that I should keep doing this."
Charged up, Koch began meeting people around New Jersey, running for and winning the state FBLA president position, and eventually, overseeing the entire East Coast's national FBLA chapters while traveling the country for speeches and workshops.
"I thought, how can I get into college with this? I looked around, and JWU was really the only college who valued the leadership you get out of an NSO program."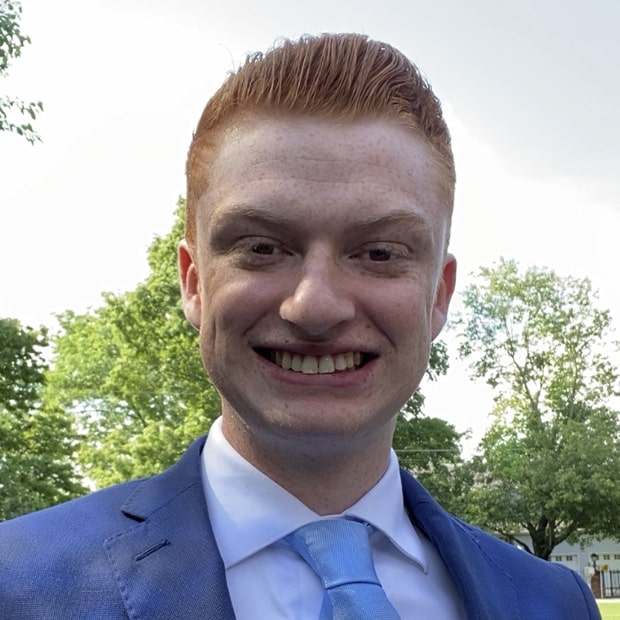 DECA: A Family Tradition
DECA is a family tradition for Sports, Entertainment, Event — Management (SEEM) major Mackenzie Weber '24. Weber's grandfather was involved in the Minnesota DECA as a high school student and went on to become a DECA advisor and marketing teacher, later becoming the voice of Minnesota DECA. His family followed in his footsteps volunteering for the Minnesota DECA and BPA Association annually for student conferences and competitions. "For me, DECA is a legacy," says Weber. "It is in my blood, and I am proud to be a third-generation DECA member." (Yes, her parents met through DECA, too.)
Weber had always loved the organization's competitiveness as well as its networking opportunities, and she joined DECA her freshman year of high school.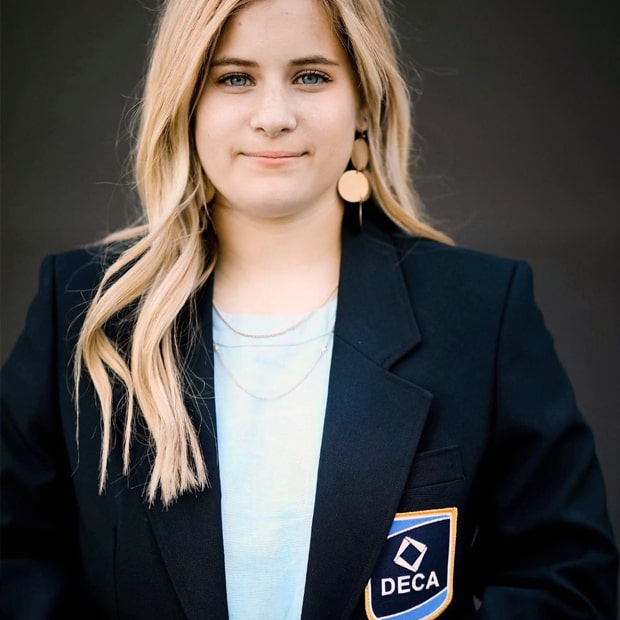 ---
MORE REASONS TO CHOOSE JWU