Bank of America Summer Bridge Program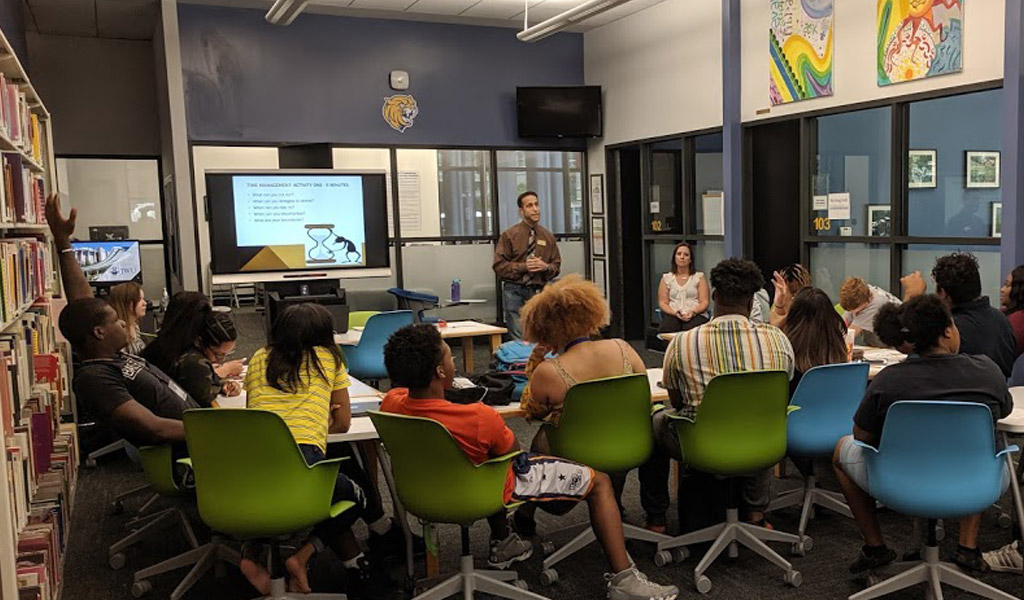 Thanks to generous funding from Bank of America's economic outreach program for students in the greater Charlotte region (defined as within 75 miles of Charlotte), JWU Charlotte is able to provide this 5-week residential summer experience for select accepted students.
Get a sneak peek at college life!
Meet other incoming first-year students
Live on campus for 5 weeks
Get ahead by earning up to 6 college credits in English & Math
Participate in workshops and activities to help you be ready for your first-year
Pay NO additional tuition — all program expenses are covered by a generous gift from Bank of America
What does the program offer me?
The BOA Summer Bridge Program cultivates a diverse community of scholars and prepares them to engage actively to meet the challenges of a small private university. The program supports students by providing:
A stimulating and challenging academic experience in two core subjects
Personalized, comprehensive advising and tutoring
An intellectually and socially enriching residential and community experience to begin building your network
Workshops, excursions, and guest speakers to build your skills
The opportunity to live on campus and experience college life before arriving on campus in the fall
2021 Dates
The 2021 dates for the program will be Sunday, July 11th to Friday, August 13th.  Classes and program activities will take place Mon-Fri, 8am-5pm, and there will be social opportunities and campus activities on the weekends.
Because Summer Bridge is only 5 weeks, students must be prepared to commit to the full length of the program in order to be an eligible participant.
If you have questions about the BOA Summer Bridge Program contact Center for Academic Support at 980-598-1500 or summerbridge@jwu.edu
Ready to sign up?
To sign up for the program, contact Campus Admissions by phone at 980-598-1108 or by email.