Rachel Jordan '19 is a Tourism & Hospitality Management major who recently interned at Collette. Rachel has a love for all things travel related and has already visited 26 countries. She shares her internship experience here, along with some advice about internships for other students.
I had been interested in working for Collette since the summer after my freshman year when I worked for a small travel agency that sold Collette tours. So, last spring, I attended JWU's career fair and spoke directly to a company representative. Soon enough, I was offered an interview and then an internship!
Headquartered in Pawtucket, Rhode Island, Collette was founded in 1918, offering trips within the U.S. In the 1960s, they introduced the idea of international guided travel at a time when it was becoming more accessible.
I worked as a production intern for the Quality Control department.There were three interns in the department because of the sheer volume of work. The central part of my job was double-checking the booking information for passenger tours. I made sure the documents were correct, included everything the passengers needed, and were sent to them on time and to the right location.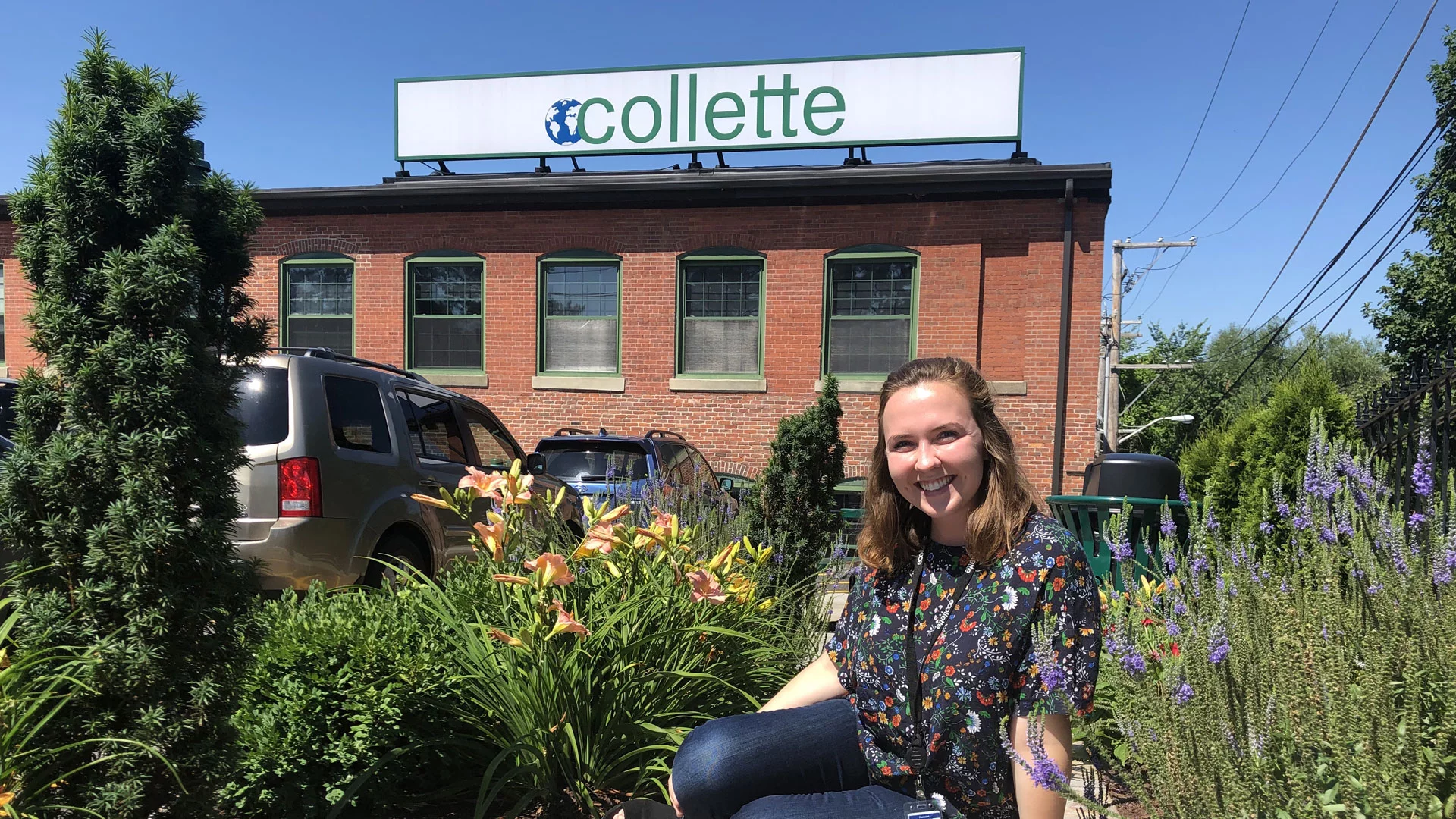 A course I had already completed, Technology in the Tourism/Hospitality Industry, was helpful to me during my internship. We had learned SABRE, a reservations system for booking flights. We learned airport codes for cities around the world and I used these frequently while double-checking transfer times and locations.
Before my internship, I had been curious about how large tour companies function so smoothly when there are so many aspects to every trip. The internship helped me put together a big picture of how these companies work and how much the various departments are intertwined.
Internship Advice
My experience at Collette gave me a new perspective on the importance of internships. I realized that they could be essential to understanding not only the inner workings of a position, but also the company's work environment. For example, the company proudly supports the LGBTQ+ community and takes extreme pride in the diversity of its employees. I think everyone should try to do an internship at a company they would like to work for to get a feel for what it would be like to have a career there.
For students like myself who want to work in the tourism industry, I recommend doing an internship at a tour company. Too often, tourism students go straight to work in the hotel industry because of the excellent benefits and availability of jobs. But, if you want a career in tourism, you should try to start out at a company in that industry. Collette was an excellent place for me to intern because it was a welcoming environment, and I received a full-industry experience.
"Internships can be essential to understanding a position and the the company's work environment."
Looking to the Future
So, what's next for me? Eventually, I would like to start a travel agency of my own. To get started in that direction, I'd like to work in product design (designing tours) for a tour company. Looking at tour details during my internship has inspired me to chase this dream.
Earlier this year, I had another experience that should prove helpful for working in product design. I went on a familiarization (FAM) trip to Morocco with my Tour Management Operations class. All the students in the class planned different portions of the trip and acted as tour guides.
Besides the practical skills I learned during the FAM trip, it was also a significant personal experience. I'm a believer that both traveling and experiencing different cultures are beneficial for developing empathy, kindness and respect that carry over into all areas of life.
Follow Rachel's travels on her blog and on Instagram