Physician Assistant Studies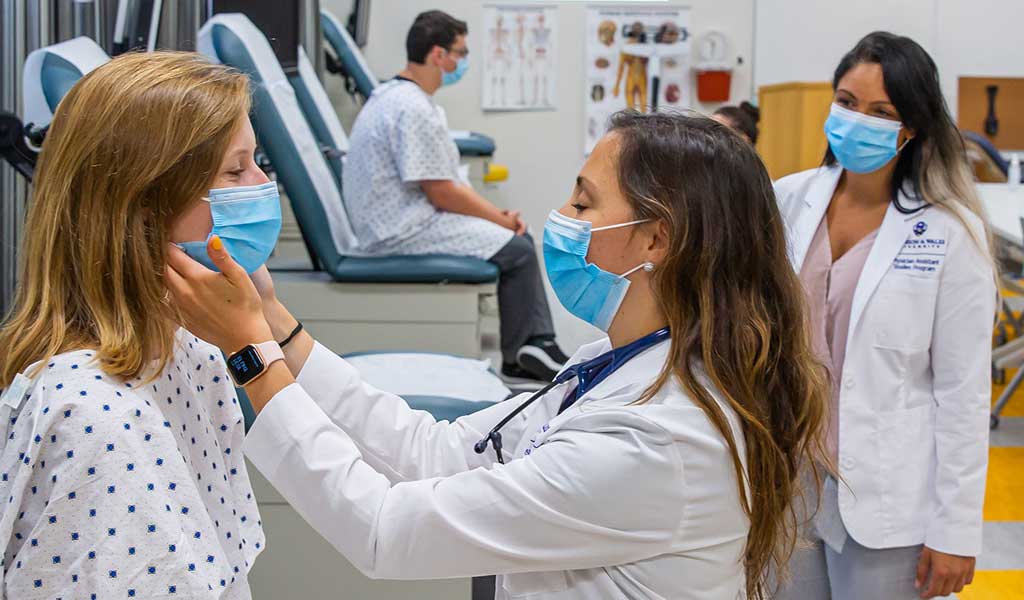 Demand for qualified health care professionals is growing in direct proportion to patient populations. In fact, Forbes.com recently listed Physician Assistant Studies as the "No. 1 Best Master's Degree For Jobs," predicting a 20% projected employment increase and a mid-career median pay of $97,500.
In addition, AAPA.org reports that "demand for physician assistants and nurse practitioners rose by more than 300% in the last 3 years," according to national health care search firm Merritt Hawkins.
Learn to provide essential patient care in JWU's developing program that awards a Master of Science in Physician Assistant Studies (MSPAS).
This year-round, 24-month program is part of our new Center for Physician Assistant Studies, situated in an 18,000 square-foot facility dedicated to the health sciences and located in Rhode Island's medical education epicenter.
Become a Clinician and Caregiver
Patients are more than medical records and lab results. Becoming an effective clinician involves more than understanding body systems and drug interactions: It requires active listening and empathy.
Our curriculum has been designed to fully prepare you to meet the complex needs of patients — and to develop the critical thinking skills to integrate seamlessly into a patient-centered medical team.
Hone your knowledge of clinical medicine, medical science and therapeutics through evidence-based practice and peer-to-peer collaboration with other RI universities.
If you want to become a health care professional who treats the whole patient — mind, body and spirit — then we want to hear from you.