Program Overview
Think about a brand that makes your favorite food. Your favorite drink. Your favorite restaurant. What is it that keeps you coming back? If you have a vision for what makes these experiences great, bring your passion to JWU. Through our Food & Beverage Industry Management program, you'll gain the skills needed for a successful management career in the expansive food and beverage industry.
Plus, you'll have the chance to complete one of three specializations:
CULINARY: Plan, execute and evaluate profitable food and beverage operations.
BEVERAGE: Describe and evaluate a wide variety of beverages and their characteristics.
GUEST RELATIONS: Define and apply excellent customer service concepts and techniques.
In JWU's renowned program, you'll learn to manage a talented group of people — and all of the moving parts that make an establishment (including some of the world's best restaurants, company test kitchens and private clubs) run smoothly. You'll get to see all the magic happen before anyone else — and have a part in creating it.
Admissions is contingent upon you meeting the technical standards for this program. To learn more, visit the JWU Catalog's technical standards page.
Individual states may require specific licensing or professional certification in addition to earning a degree in order to practice in the field. For more information, visit the Licensure & Professional Certification Disclosures page of the catalog.
---
JWU Hospitality Ranks in Top 10 
Johnson & Wales has built an undeniable reputation in hospitality excellence over the years. In fact, CEOWorld Magazine recognized JWU's College of Hospitality Management as #7 "Best Hospitality and Hotel Management School in the World" in 2020. Read more about JWU's ranking.
If you're interested in hospitality, then there's literally no better college you can go to. CHRISTOPHER COMSTOCK '20
---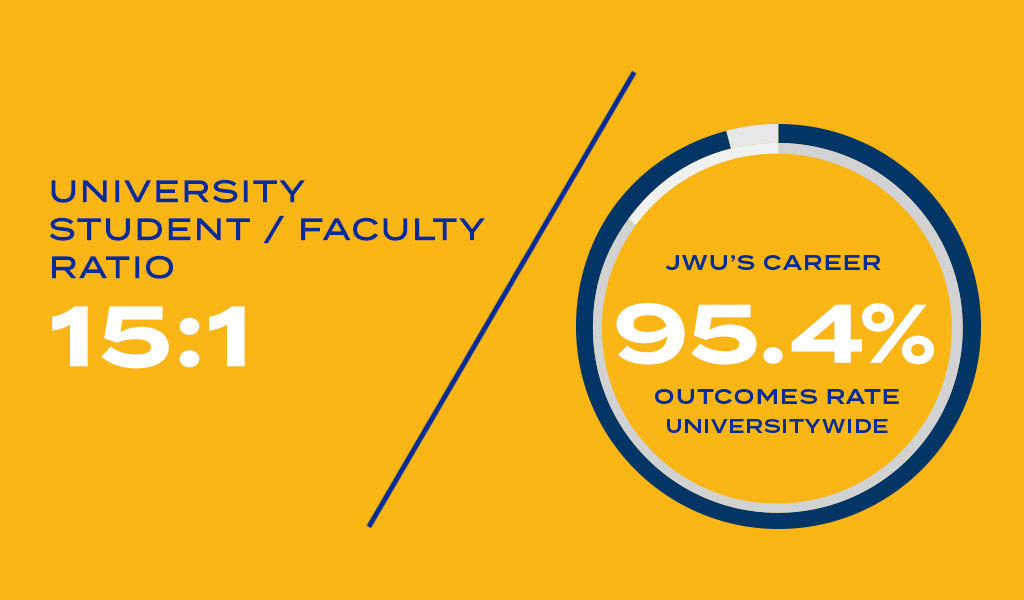 This program is available in Providence and Charlotte. Contact Admissions for more info.
---
Sample Courses
Financial Accounting
Technology in the Food and Beverage Industry
Beverage Appreciation
Food Service Operations
Food Service and Hospitality Strategic Marketing
Food and Beverage Strategy and Logistics
In addition to classes, free elective credit can be applied to a number of options such as Directed Experiential Education (DEE), internship, minor or study abroad. You are encouraged to contact an advisor before scheduling free elective credits.
Explore the full JWU Catalog link:
---
Career Possibilities
Some professions may require additional study, background checks, certifications, licenses, exams and/or experience as required qualifications for employment. Students are responsible for verifying that they can meet the employment requirements of potential employers.
Beverage Manager

Food Service Manager
Catering/Event Operations

Food Service Revenue Manager
Corporation Food and Beverage Operator

Hospitality Manager