CHARLOTTE START: FALL 2021
Program Overview
The world of hospitality brings us some of the best things in life — travel, dining, sports, events, cruises, adventure, and more. If you love the idea of building a career in these exciting industries, JWU has you covered.
The hospitality industry continues growing and changing to meet its customers' interests. And, through our Hospitality Management degree, you don't have to limit yourself to just one area. Hotels and travel are only a few of the many fields that fall within hospitality. Also included are event planning, restaurant management, sales, business management, culinary arts and more.
You'll learn about all facets of hospitality through courses in Hospitality Strategic Marketing, Managing Guest Experiences, Dynamics of Tourism, and more.
Round out your degree with arts and sciences courses — with subjects including communications, nutrition, and economics, to name a few. Add some real-life experiences through study abroad programs and internships, and your career options are limited only by your imagination.
What makes JWU's Hospitality Management program unique? As a leader in hospitality education, we've built a global network of industry connections looking to hire our success-ready students and alumni.
Begin your future in events now.
JWU Hospitality Ranks in Top 10 
Johnson & Wales has built an undeniable reputation in hospitality excellence over the years. In fact, CEOWorld Magazine recognized JWU's College of Hospitality Management as #7 "Best Hospitality and Hotel Management School in the World" in 2020. Read more about JWU's ranking.
The best way to get experience is to start now, before you graduate — and as early as your first year. MICHAEL BABB '16
---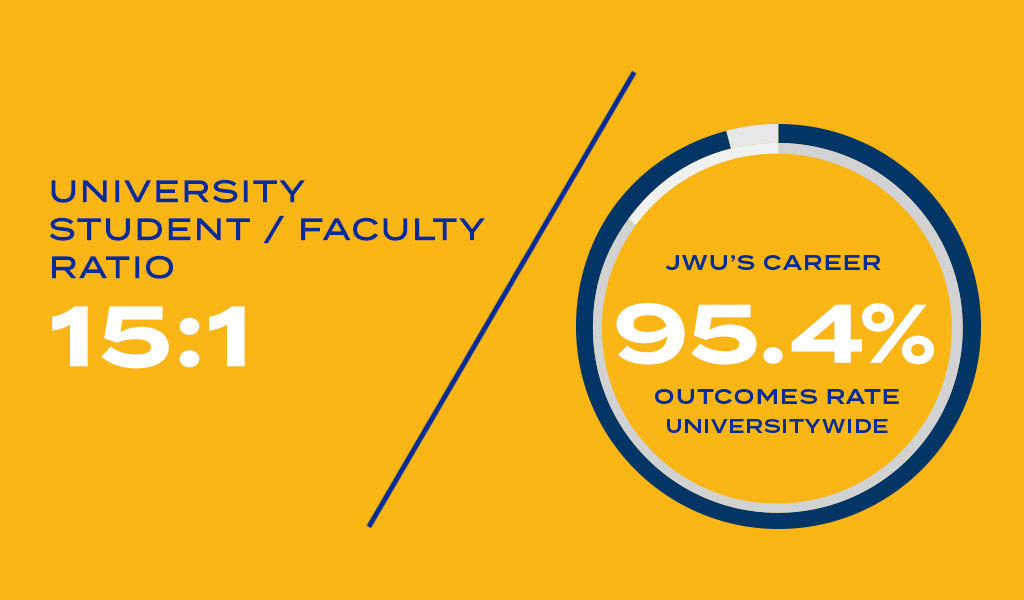 This program is available in Providence, Charlotte* and online. Contact Admissions for more info.
*Note that North Carolina state licensure is pending for this program in Charlotte.
---
Sample Hospitality Management Courses
Dynamics of Tourism and Sustainability

Food Service in Hospitality and Tourism
Hospitality Operations Analysis

Hospitality Sales and Meeting Management
Managing the Hotel Guest Experience

Revenue Management
In addition to classes, free elective credit can be applied to a number of options such as Directed Experiential Education (DEE), internship, minor or study abroad. You are encouraged to contact an advisor before scheduling free elective credits.
Explore the full JWU Catalog course listing for your respective campus: