Program Overview
Public health is community health. How can we improve lives and increase health equity and accessibility for diverse populations? JWU Providence's bachelor of science (B.S.) in Public Health will help you tackle the big questions to improve our communities' well-being, longevity, and quality of life.
Learn to assess and plan for community needs. Explore a holistic approach to health through nutrition, exercise science, psychology, sociology, public health, and economics courses, and discover its importance to patient-centered, humanistic healthcare delivery. You will also familiarize yourself with the organizations and social structures through which health services are delivered.
Differentiators of JWU's Public Health Program
JWU Public Health students bring passion, a desire to work within communities, and an unwavering work ethic to tackle pressing public health problems.
The Public Health degree offers evidence-based teaching and learning supports, active learning in the classroom with real-world case study integration, experiential education opportunities, and a low faculty-to-student ratio. These factors provide our students the skills to translate their passion and work ethic into finding solutions to improve local, national, and global community health.
Students in our Public Health program start learning about public health from their first day. Over four years, examine patterns of health and disease within the context of the social determinants of health and learn to develop interventions or policies for all populations using real-world data. In addition, collaborate with faculty and students in other disciplines in the field on best practices that can improve individual and community-level outcomes.
Faculty Who Go Beyond the Classroom
At JWU, our faculty are public health practitioners who are engaged with public health through experience with local government agencies, hospitals, nonprofit organizations, and real-world research opportunities. When you are in the classroom with our faculty, you can feel their passion and lived experience.
Those experiences shape the teaching and mentoring for all JWU Public Health students and help the coursework come to life.
Fostering Interdisciplinary Research
Putting theory into practice through experiential education is one of the tenets of a JWU education.
The Center for Student Research & Interdisciplinary Collaboration provides opportunities for current Public Health students to collaborate with faculty on projects and practices, resulting in university programs, publications in the scientific literature, data briefs for government agencies, and presentations at local and national conferences.
Students like Paige Sonido '23 are actively engaged in addressing issues related to public health — all while building concrete research skills, critical thinking, and an understanding of how to advance a field of knowledge. Last fall, Sonido was honored with the Owen Manahan Award for her peer-reviewed work with fellow student Abby Tobin '22 and JWU faculty members Samantha Rosenthal, Ph.D., Cara Sammartino, Ph.D., and Jonathan Noel, Ph.D., to assess telehealth's effectiveness at reaching disadvantaged young adults.
Other projects have looked at the stigma of opioid use, the impact of discrimination on mental health, and the benefits of spending time in nature. Through coursework and JWU-guided research, students have the opportunity to explore the causes and consequences of health inequities, and to work with local government agencies and nonprofits to address these issues.
Career Outcomes
Graduates of JWU's Public Health program have significantly impacted the practice and research of public health in our community and beyond.
Graduates have worked for healthcare systems, nonprofits, and government agencies, including:
Brown University School of Public Health
Cleveland Clinic
Greater Boston Gastroenterology
Miriam Hospital
Oak Street Health
Rhode Island Department of Health
US Alcohol Policy Alliance
They have also gone on to attend and have attended some of the most prestigious graduate programs in the country. Examples of graduate programs former public health students are currently attending include:
Brown University
Tufts University
New York University
Northeastern University
George Washington University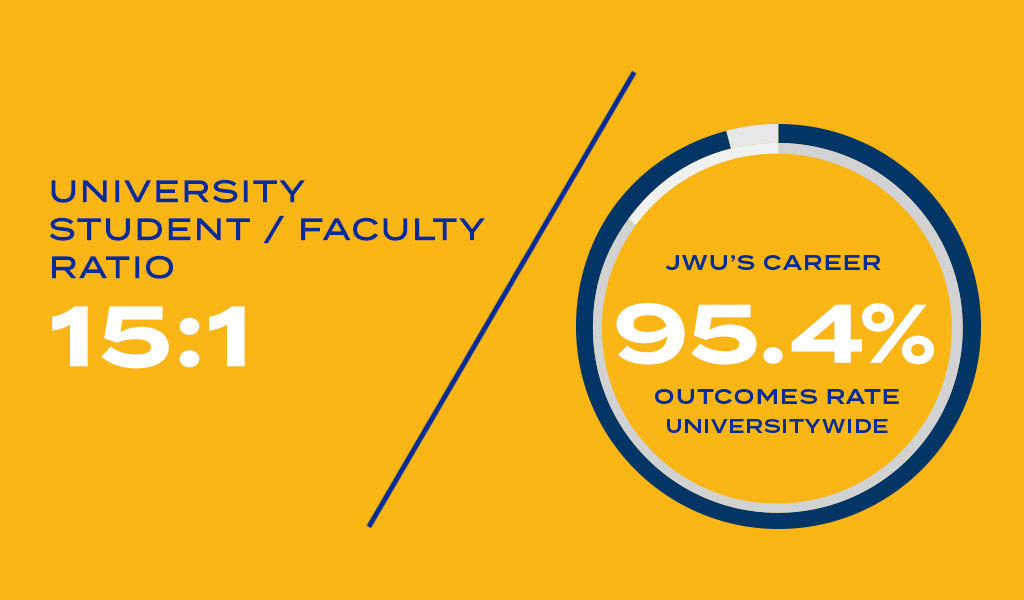 For an explanation of the career outcomes rate and other information, visit JWU Student Consumer Information.
---
Sample Public Health Courses
Mindfulness for Health & Well-being

Comparative Healthcare Systems
Data and Evidence in Health: Research Capstone

Epidemiology
Determinants of Health

Introduction to Health Professions
In addition to classes, free elective credits can be applied to a number of options such as Directed Experiential Education (DEE), internship, minor or study abroad. You are encouraged to contact an advisor before scheduling free elective credits.
View the full JWU Catalog course listing:
---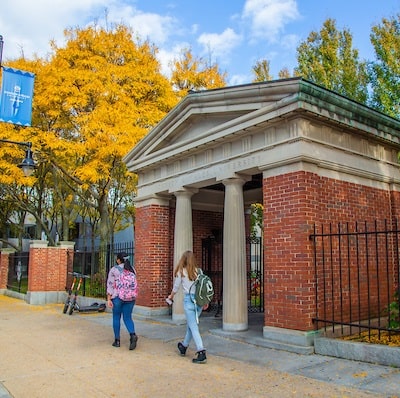 Special Event: Open House
Campus is open for you! Take a student-led walking tour and meet with Admissions, Student Financial Services, Faculty, Residential Life and more. Learn more about academics and meet professors and the college dean, too.