Undeclared is underrated — it's smart to explore all your possibilities. JWU can help you find your path, while you stay on track to graduation.
It's okay to be undecided about what major to study because we're here to help you with this big decision. JWU's Undeclared options allow curious and passionate students like you to spend the first year of college exploring a variety of courses. Your personal academic planner will help you identify an area of interest and then build a tailored academic- and work-experience roadmap to help you achieve your professional goals.
By the end of your first year at JWU, you'll be ready to settle into the right major for you.
Choose from two Undeclared major options:
---

Choosing a major is a big choice, but it doesn't have to be a hasty decision. PROFESSOR CARLA WHITE ELLIS, PH.D.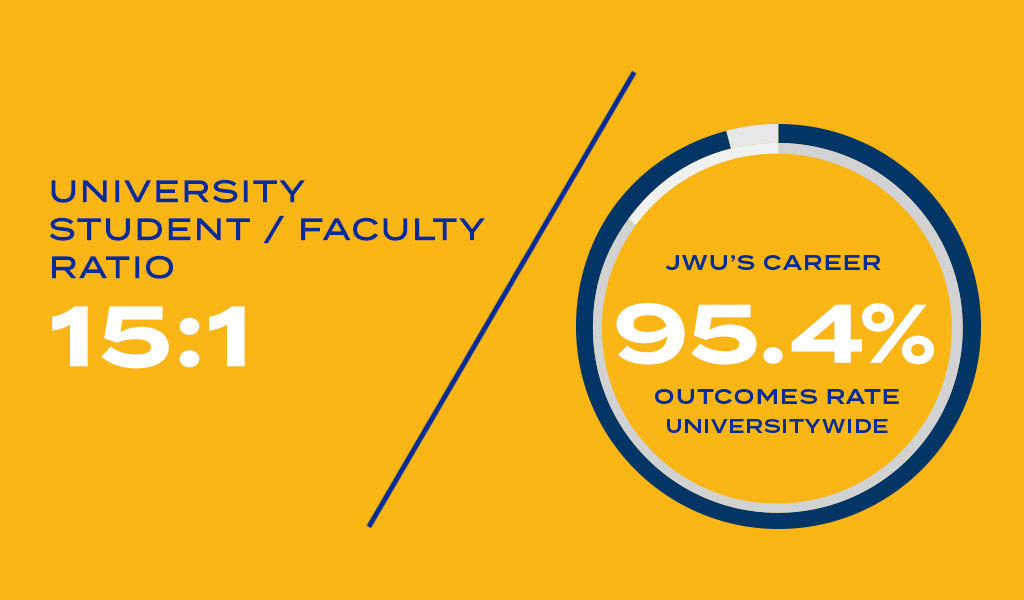 For an explanation of the career outcomes rate and other information, visit JWU Student Consumer Information.
---
Did You Know?
61% of college grads surveyed would change their degree if they could go back. Spend time making the right choice now! Stat: BestColleges.com
---