Bridge for Diversity, Equity & Social Justice
ADVANCING A CAMPUS CULTURE OF INCLUSION, SAFETY & DISCOVERY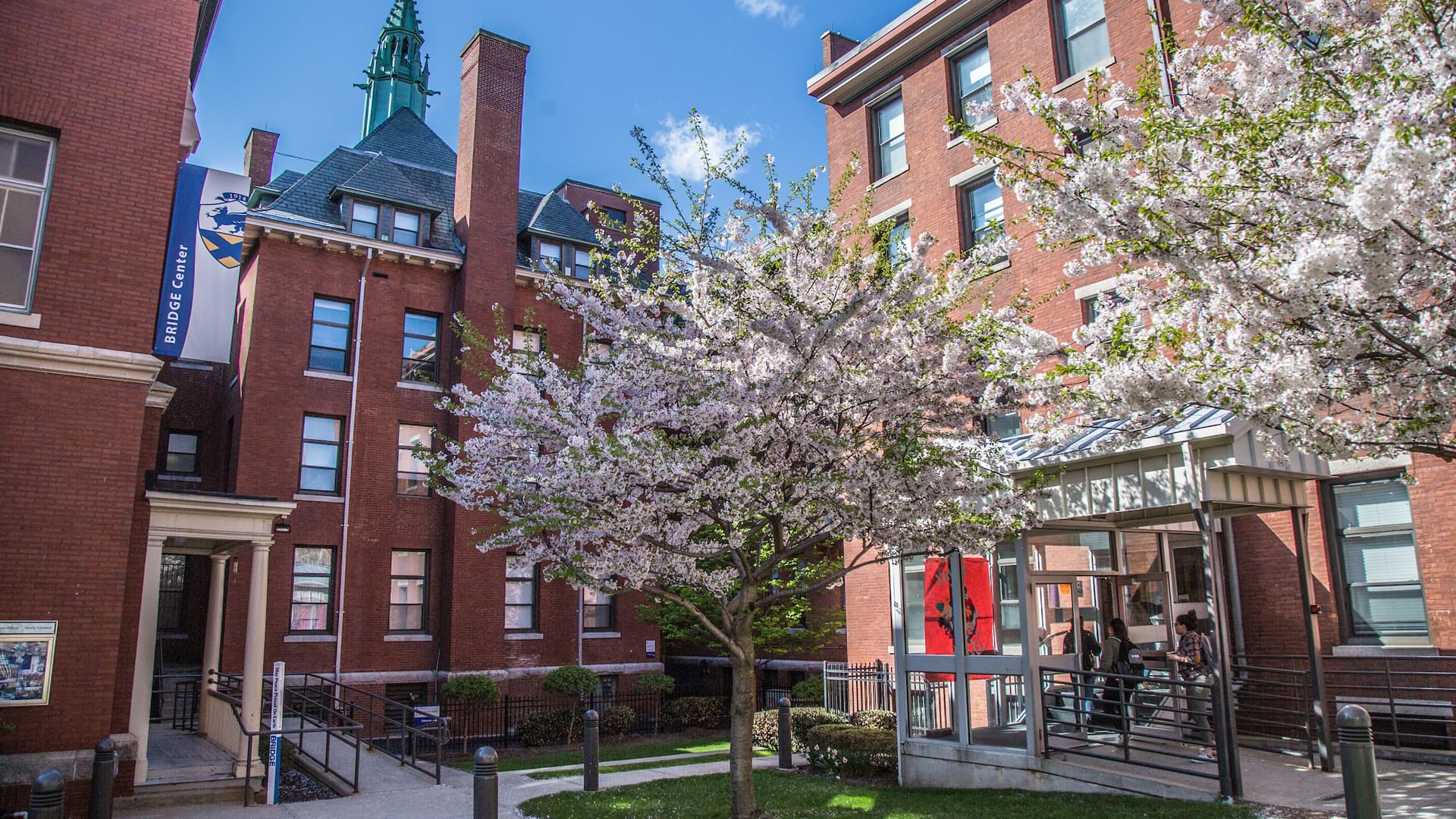 JWU's Bridge for Diversity, Equity & Social Justice advances a universitywide campus culture of inclusion, safety and discovery. The Bridge supports all members of the JWU community, with a focus on social identities that have been historically underrepresented in higher education.
As a hub for connection, resources, support services, programming and training, the Bridge actively:
Promotes policies and practices that address intersectionality of identities while advancing the JWU culture of inclusion and social justice
Offers content consultation, training and collaboration to students, student groups, JWU departments and community partners 
Provides sexual assault and relationship violence prevention education
Offers one-on-one support to students navigating personal identity exploration; experiences of sexual assault, relationship violence or bias; or consultation on programmatic or academic projects
Supports and works with the academic colleges
Fosters a physical and digital space for learning and connection
The Bridge works to increase the sense of community, belonging and inclusion around the following tenets:
Diversity: Refers to the many ways that individuals and social groups differ from one another, including psychological, physical and social differences. Valuing diversity means recognizing and celebrating these differences.
Equity: Recognizing that there are historically underserved and underrepresented groups and creating conditions to ensure that everyone receives the support and resources they need to be successful. Equity ensures fair treatment, access, opportunity and advancement for all members of the community by identifying and eliminating barriers to full participation.
Social Justice: A process that actively respects, welcomes and supports all members of a community, and that encourages contribution to the advancement of an environment that provides the tools and resources for all members to succeed. Social justice requires a sense of responsibility towards one another and the broader communities that we are a part of.
The Bridge serves the entire JWU community, including Providence, Charlotte and the College of Professional Studies (CPS). For hours and contact information, consult the JWU Directory:
---
The Bridge supports all members of the JWU community; our focus is related to social identities and experiences that have been historically underrepresented in higher education. Each of us has multiple, intersectional identities that may include, but are not limited to:
Contact the Bridge
For more information and resources, here are ways to connect with the Bridge:
Location:
Xavier Complex
261 Pine St.
Providence, RI 02903
To find us, walk into the Xavier courtyard (via Claverick Street or through the Xavier Academic Complex). The Bridge entrance is directly across from Xavier Residence Hall. Our space is wheelchair accessible; JWU ID is required to open the door.