Student Clubs & Organizations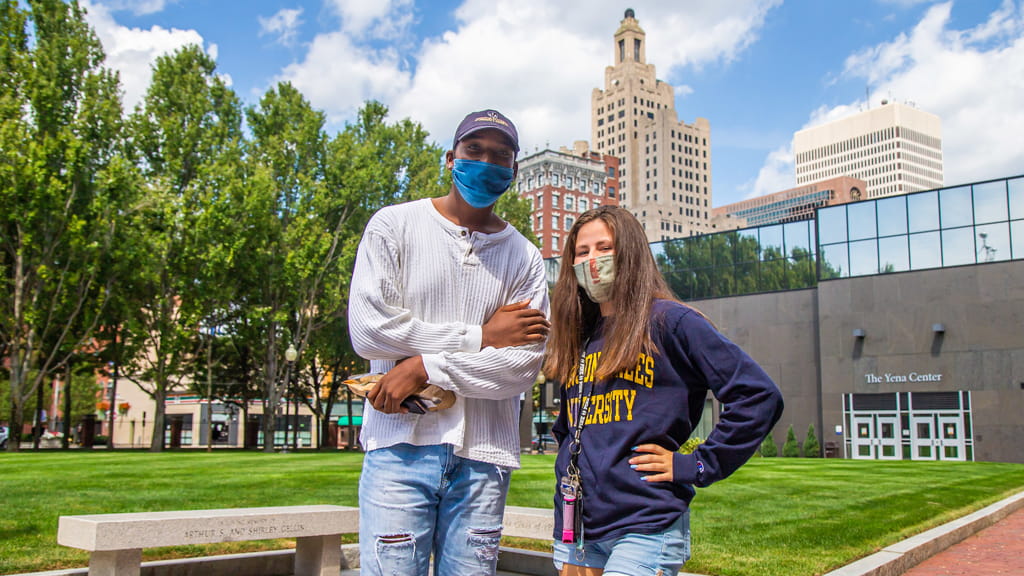 Getting involved with co-curricular activities is one of the best ways to round out your college experience. It's also an ideal way to get to know your peers, your campus and the surrounding city.
With 90 recognized student-run clubs and organizations (467K PDF) on campus, there's something here for all interests.
Explore the options by going to the Involvement Network, JWU's online link between students and student organizations on campus. This network allows you to view all the clubs & organizations along with their mission statements and previous club activity. Each club has its own profile page where you can post as well as see who else is a member. Join the group of your choice to get regular updates about club activities.
You can also follow @JWUPVDInvolved on Instagram. Their "Meet a Club Monday" feature is a great way to get to know some of the incredible student-run clubs on campus (They share lots of other useful info, too).
Policies & Procedures
The Clubs & Organizations Handbook (664K PDF) covers the policies and procedures related to running a club, including how to get started, club responsibilities and event policies.