Below are signature events where you can learn more about campus and meet other JWU families.
Admissions Open House
Come visit Providence, Rhode Island, voted as Travel + Leisure's America's Favorite City. Explore our Downcity and Harborside campuses. Talk with students, faculty and staff, and hear from current JWU families about their experience, why their student selected JWU, and how they support their student's success. Learn more about campus visit options or take a virtual tour.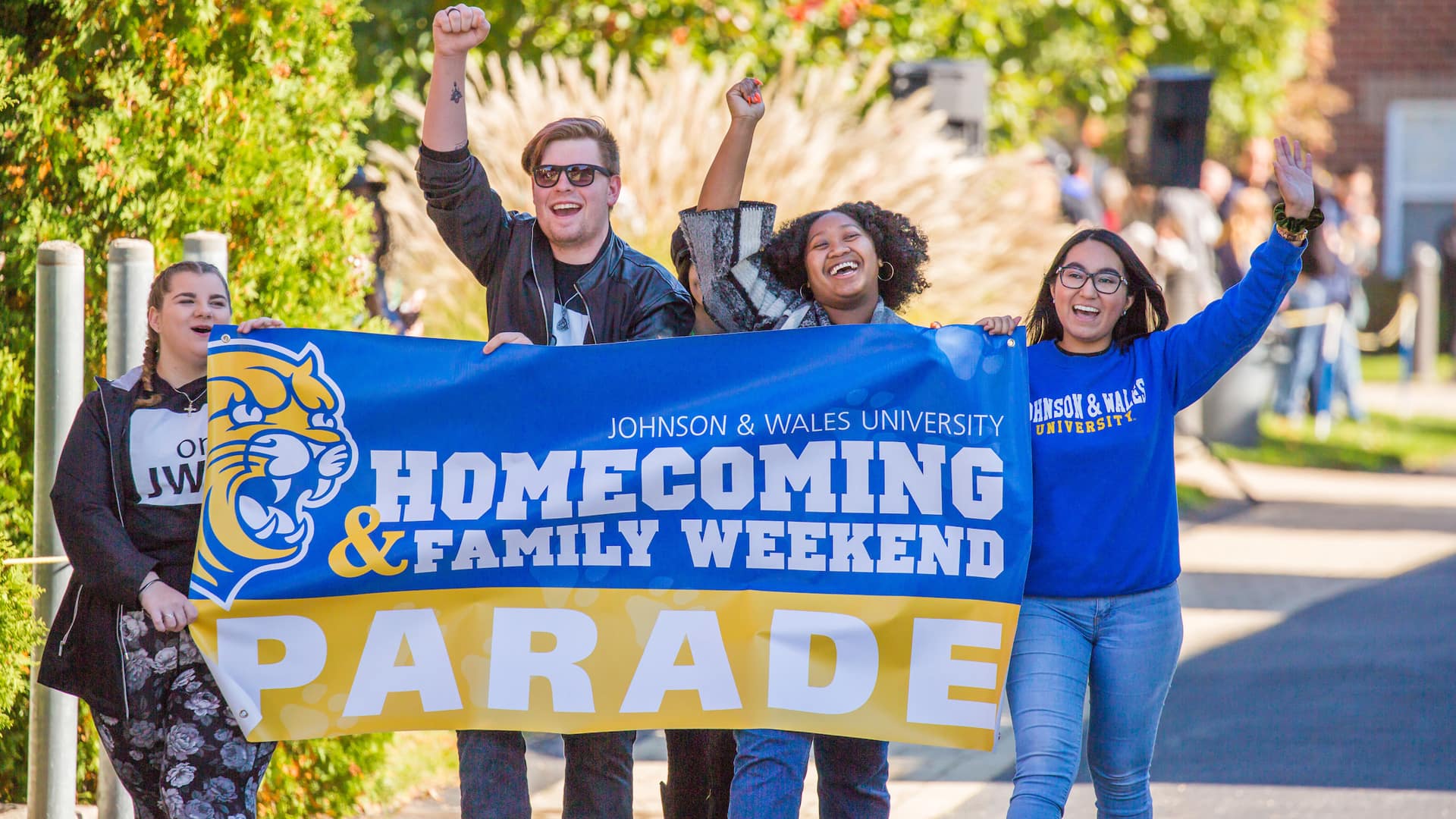 New Student and Family Orientation
New Student and Family Orientation is an extraordinary two-day program that prepares students to enter college and aids in their transition into the university. Families are offered a unique two-day program that introduces them to university resources, promotes family involvement, and teaches families how to best support their student's success and growth at JWU. Parent & Family Advisory Board members are present to answer questions and share their experiences. 
View our Orientation website to learn more about our sessions, how to register, and how to reach us with questions.
Wildcat Welcome Weekend (Move-In Weekend)
Moving your Wildcat into their home away from home is a very exciting time for both you and your student. Our Parent & Family Advisory Board, along with many other JWU community members, will greet you and answer any questions. We are eager to welcome your student, get them settled in and assist both of you with the transition to college life. Once your student arrives, there are many events and activities planned that will help your new Wildcat meet new friends. Encourage your student to participate, move out of their comfort zone and meet other Wildcats.
Homecoming & Family Weekend
Our annual Homecoming & Family Weekend is a signature event that brings the entire campus community together. Take part in JWU traditions with your student, absorb the campus experience and meet other JWU families.
For more information and registration information, Homecoming & Family Weekend website.
ABOVE: WATCH THE 2022 HOMECOMING & FAMILY WEEKEND RECAP VIDEO.
Commencement
Commencement is an eagerly anticipated opportunity to celebrate your student's accomplishments during their years at Johnson & Wales University. For information about dates, times, and locations of Commencement ceremonies please visit our Commencement website.