For Sports, Entertainment, and Event — Management (SEEM) students whose studies (and chosen industry) have been upended by the pandemic, JWU Charlotte's 4th annual Forum for Professional Development offered a double-edged theme of persistence and resiliency. From the faculty and keynote speaker to alumni and panel members, stories abounded about how these characteristics helped them avoid career — and life — pitfalls. 
The day-long event was held virtually under the guidance of Associate Professor James Patrick Stack, who, along with Associate Professor Jeffrey Longo, kicked off the day with an introduction that made a direct appeal to students to stay positive and keep moving toward their goals.
Faculty Introduction
When Stack asked students how they felt these days, several said they are worried about getting the jobs they want after graduating. Stack and Longo let students know they can relate to their situation and are there to support them, even after they graduate.
"We've got to get moving; it's been a year, responded Stack. "We've got to go forward and compete. These are just new obstacles. You've gone through obstacles before; you can do it again. You're launching your career against the wind. If you can launch your career now, that's making you a stronger, better person."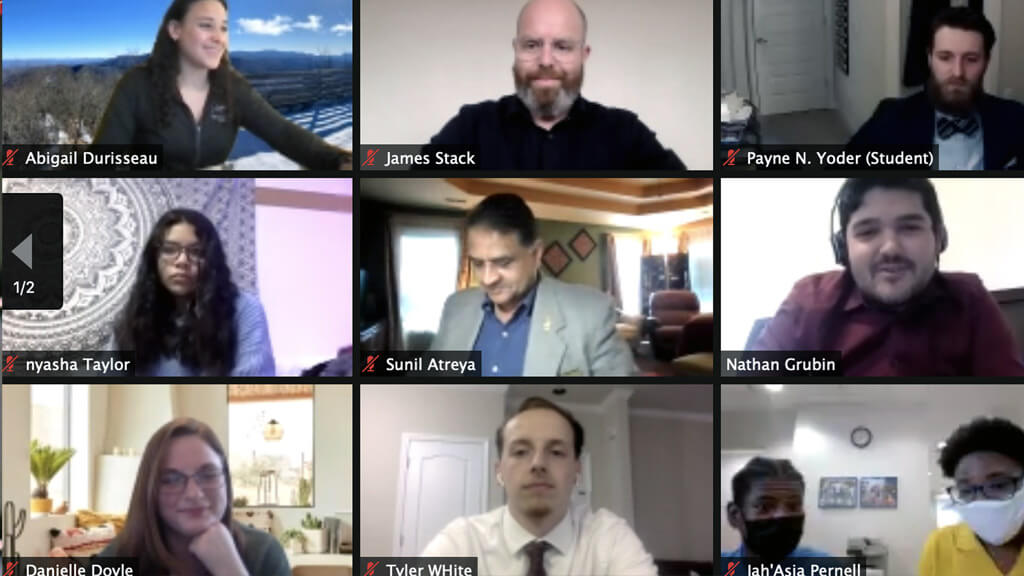 Stack then told students about the hurdles he faced trying to get a job after completing graduate school in 2008, the beginning of the Great Recession. He recounted his life at the time: "I was unemployed, 25 and living with my parents." This definitely wasn't how he had pictured his life, but he persevered and carried on. "Whatever our adversities are, they mold and shape us," he said.
Longo told students of his own troubles while job searching after graduation. On Zoom and working from home, he dug out a pile of old letters. They were rejection letters he received 25 years earlier when trying to get that first position. "I hung on to these so I could reflect on them … reflect on how it all worked out just fine." One of the letters was from the Charlotte Checkers that had rejected him for a low-level job. Years later, Longo became president of the Checkers. 
Keynote Speaker: Brandon Cullen
Dealing with adversity is something keynote speaker Brandon Cullen knows too well. He spent years playing hockey in Canada and then in the U.S. for the minor leagues. Shortly after reaching his dream of playing for the American Hockey League, signing on with the New York Islanders, his hockey career abruptly ended due to a severe concussion. "In 2006, I was on the bad side of a hit. Fifteen months later, I was told by doctors that I would never play (hockey) again. They wouldn't medically clear me. I'd give my two legs to have my brain back."
Cullen told students about his journey through physical and emotional pain and how he came through the other side thanks to his tenacity and resolve.
"It's not debilitating, which I'm thankful for. But I was born to push, and I don't get to physically do that anymore. Internally I bitched and moaned, but I had to redefine myself. You can change the way you tell your story. You can edit, interpret, retell. Whenever you fail, change your storyline."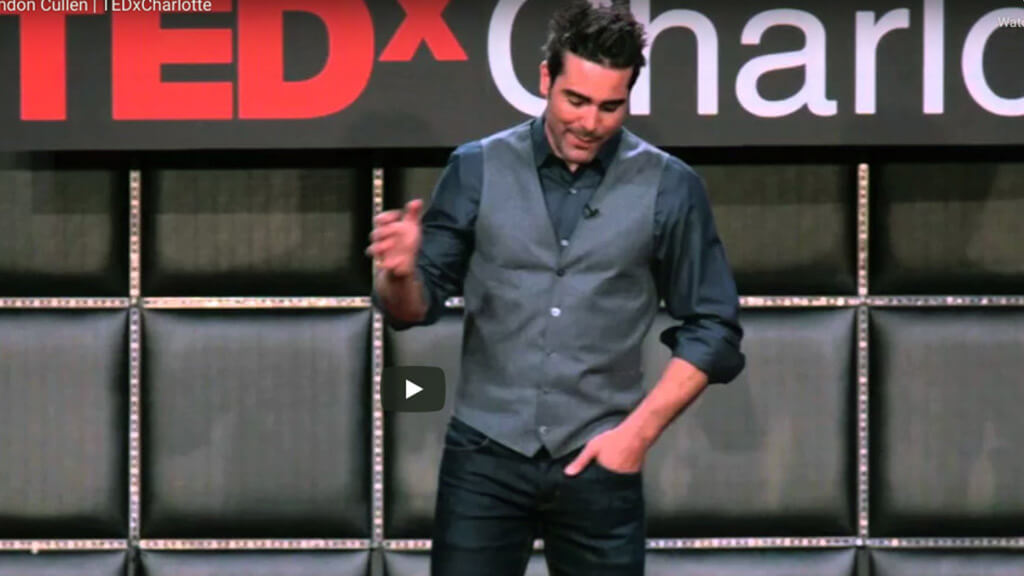 Now chief concept officer and co-owner of MADabolic, a group fitness facility concept, Cullen had to completely change his career and, partly, who he was. "I was a great athlete but also confident in front of large groups. I feel comfortable as a trainer and became a great trainer over time. I now oversee managing the growth of the business!" Cullen also gave a Tedx Talk about coming full circle.
Following Cullen's intense story, students had the opportunity to hear from several professionals from the sports, entertainment and event management fields, including 13 JWU alumni, about current industry and career trends and challenges.
Breakout Sessions
Seven different Breakout Sessions with 2–3 speakers each were held. The session titled "Fighting Through Rejection" featured Roger Jones, director of corporate partnerships, Cleveland Browns and Samantha Creech '18, assistant manager of membership sales, Pinehurst Resort. Associate Professor Longo was also on hand for the session.
When a student asked what she could do about not receiving responses after applying for jobs, the advice given was spot on:
Jones: Do some research. Find out what the organization is trying to achieve and bring a solution to the table. Provide an incentive for them to want to hire you.
Longo: Don't tell me what you're good at, show me. Do something the other 25 people in the room won't be doing.
Creech: Be creative. I once emailed a video of myself doing a sales pitch to an employer. I had made the video as a class project at JWU.
Another student asked what to do when jobs require experience, but they can't gain experience because they can't get hired.
Jones: This is the age of the influencers, TikTok, Instagram. Show your work. Think outside the box. Companies are looking at people online. When we hire, we look at their TikToks — are they using it to show what they're doing? Think about how to showcase yourself and set yourself apart.
Longo: Start following employers on LinkedIn. Post information on your account related to what they are talking about — they'll see you.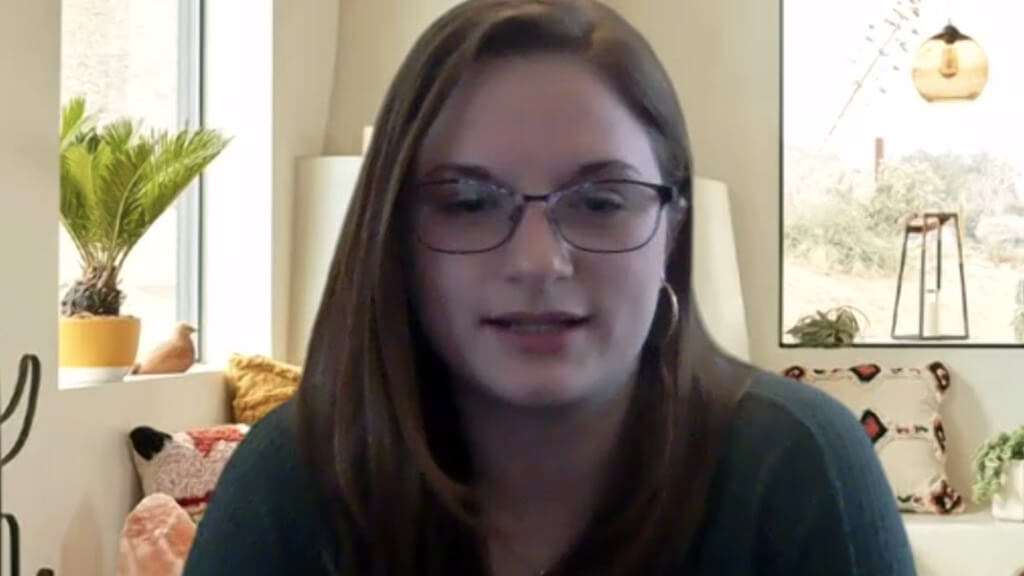 Alumni Roundtables
During the two Alumni Roundtables, students talked with recent SEEM graduates, including Danielle Doyle '19, account executive, imre, and Miles Myrick '19, account manager, Phase 3 Marketing and Communications. The alums provided advice and tips they have used themselves for starting their careers and finding their true path.
Myrick: I took every opportunity to volunteer — Octagon, ESPN Game Day. I felt like part of the team, and I learned things that stuck with me.
Doyle: Reach out to your own and others' networks. Use Stack and Longo and leverage their networks. They are a huge part of how I got where I am … Try everything. You don't know what you don't like until you do it. I changed career paths before, during and after college.
At the end of the sessions and roundtables, some speakers invited students to reach out and connect. Jones asked them to let him know "what you want to do and where you want to work … I'd be glad to try to help."
While discussing the worries caused by the pandemic, Doyle acknowledged how hard it's been for everyone, including herself. "We were sent home from work … I was on edge, worried about losing my job, will today be the day? I really had to pull myself together. I give credit to my support system for helping me." Then she offered advice she has used herself. "Remind yourself who you are. You're a lot tougher than you think." She ended by paying it forward: "You can always reach out to me as part of your support system. It's always a pleasure to give back to JWU any chance I can."
A big thank you to additional Forum speakers and panelists:
Alumni Roundtables
Jillian Charland '19
Abigail Durisseau '19
Nathan Grubin '19
Christian Murray '20
Christopher Ruiz '20
Lana Truese '20
Breakout Sessions
Emily Crabtree '13, senior manager, MKTG
Marlene Hendricks, SVP of guest experience, Charlotte Hornets
Stacey Hepp, managing partner, Hepp Creative Solutions
Jamie Hundley '19, associate programs & events coordinator, Charlotte Center City
Aaliyah Mitchell '18, account coordinator, GMR
Justin Swilling, senior manager of driver & team marketing, NASCAR
Kacy Harmon, director of ticketing/digital marketing project management, Wells Fargo Championship
Erica Wilkerson, Fan Development, NASCAR
Olivia Messineo, account executive, driver and team marketing, NASCAR
Alexia Walker '14, manager, MKTG
Laura Waters-Brown, senior manager, The Collective
Kevin Simon, account supervisor, GMR