Director's Welcome & Faculty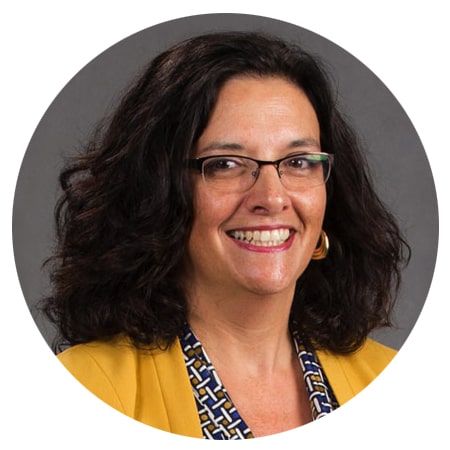 It is my pleasure to welcome you to the Occupational Therapy Doctorate (OTD) program at JWU's Providence Campus.
JWU's OTD Program is housed in the Academic Center, located at 138 Mathewson St. in Providence's historic Downcity area. Our classrooms and labs offer a state-of-the-art environment expressly designed for contextual and simulated learning. Our faculty and clinical education partners offer mentorship to support your personal goals and professional development throughout your educational experience.
A distinguishing feature is our direct collaboration with JWU's world-renowned College of Food Innovation & Technology, where you will focus on the impact of culture, food and cooking in contributing to the health, wellness and care of individuals, communities and populations you will serve. Students will learn how to assist and inspire people to maximize their health, well-being and quality of life while increasing their independence, self-confidence and self-worth.
Our holistic approach addresses the vital importance of people's physical, psychological and emotional needs.
The program also has inter-professional relationships with JWU's College of Engineering & Design and the Center for Equine Studies, as well as within the College of Health & Wellness.
We look forward to learning with you as you gain the knowledge and skills you will need to become future Occupational Therapy practitioners and leaders who will serve individuals, groups, communities and populations.
If you have any questions about applying for the OTD program, please contact me at nancy.dooley@jwu.edu or 401-598-4798. 
Sincerely,
Nancy Dooley, Ph.D., OTR/L, CDP, FAOTA
Program Director
---
OTD Faculty
Nancy Dooley, Ph.D., OTR/L, CDP, FAOTA
Program Director and Professor
Kathryn Burke, OTD, OTR/L
Assistant Professor
Monique Dawes, OTD, OTR/L
Assistant Professor
Andrea D. Fairman, Ph.D., MOT, OTR/L, CPRP, ATP
Professor
Sheri Ferland, OTD, MS, OTR/L
Assistant Professor and Capstone Coordinator
Bethany Horne, OTD, OTR/L
Assistant Professor and Academic Fieldwork Coordinator
Tania Rosa, OTD, OTR/L
Assistant Professor
Shannon Strate, OTD, OTR/L
Assistant Professor